Our writing suite contains three main sections (Sidebar, Editor and Toolkit), which can be switched on or off as you please.
For example, you might like to only see the Editor, or only see the Toolkit, or show both and just hide the Sidebar.
At the bottom left corner of the dashboard is a small representation of the three sections. The left button represents the sidebar, the middle represents the editor and the right button represents the toolkit.
If a section is to be displayed, it's corresponding button will be highlighted.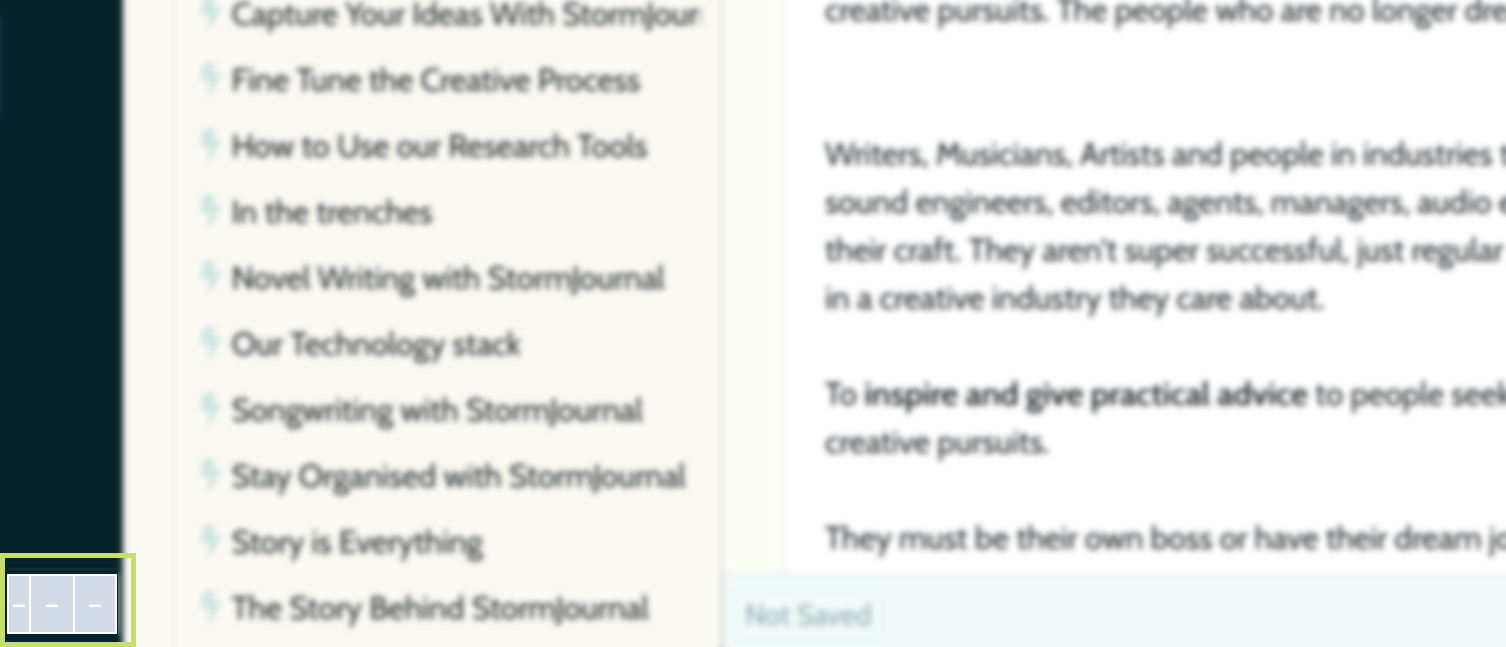 1. You can turn a section on or off by clicking the associated column.
For example here we clicked the left column and it hid the sidebar. Click again to reopen it.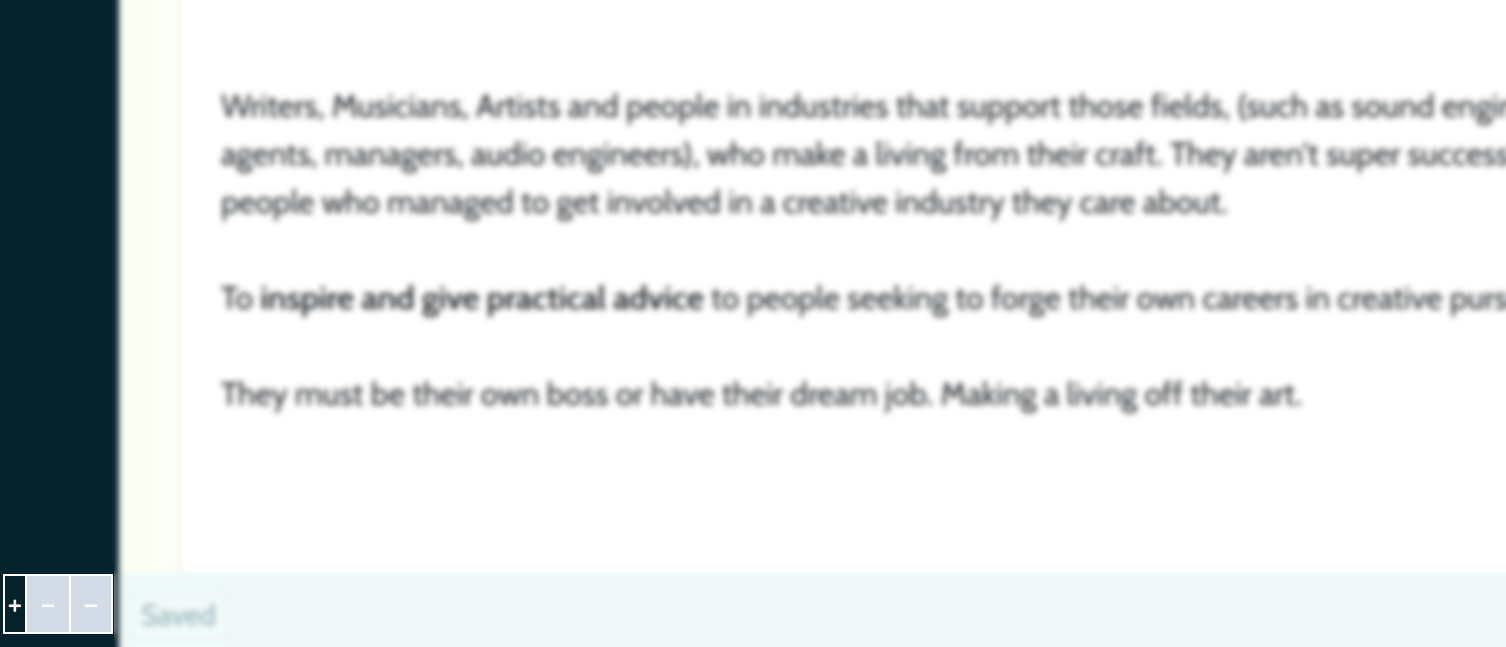 2. In this example we then turn off the Toolkit by clicking the right-hand button, leaving only the document editor open (which will now fill the whole screen).